CIT Program
Counselors-In-Training (CITs): Entering 9th, 10th & 11th graders campers
Leadership Program is designed to do the following: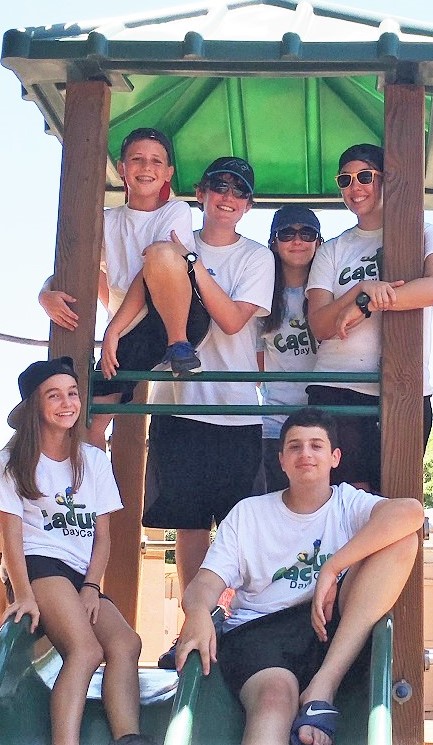 Develop positive role models for young campers
Create leadership opportunities for young adults
Strengthen communication & social skills
Gain experiences working with young campers
Gain experiences assisting with favorite camp activities
Discounted Tuition
CITs receive a large discount off the full camper 2-week tuition of $850 per session ($825 for 3rd session). Discounts do not apply to transportation or extended day programs.  The discount is determined based on the number of years as a CIT at Cactus Day Camp.
CIT Rates for 2018

CIT Year

Discount

Two-Week Tuition

1st year

50% off

$425.00

2nd year

60% off

$340.80

3rd year

75% off

$212.50
For more information regarding the CIT program and how to apply click here.